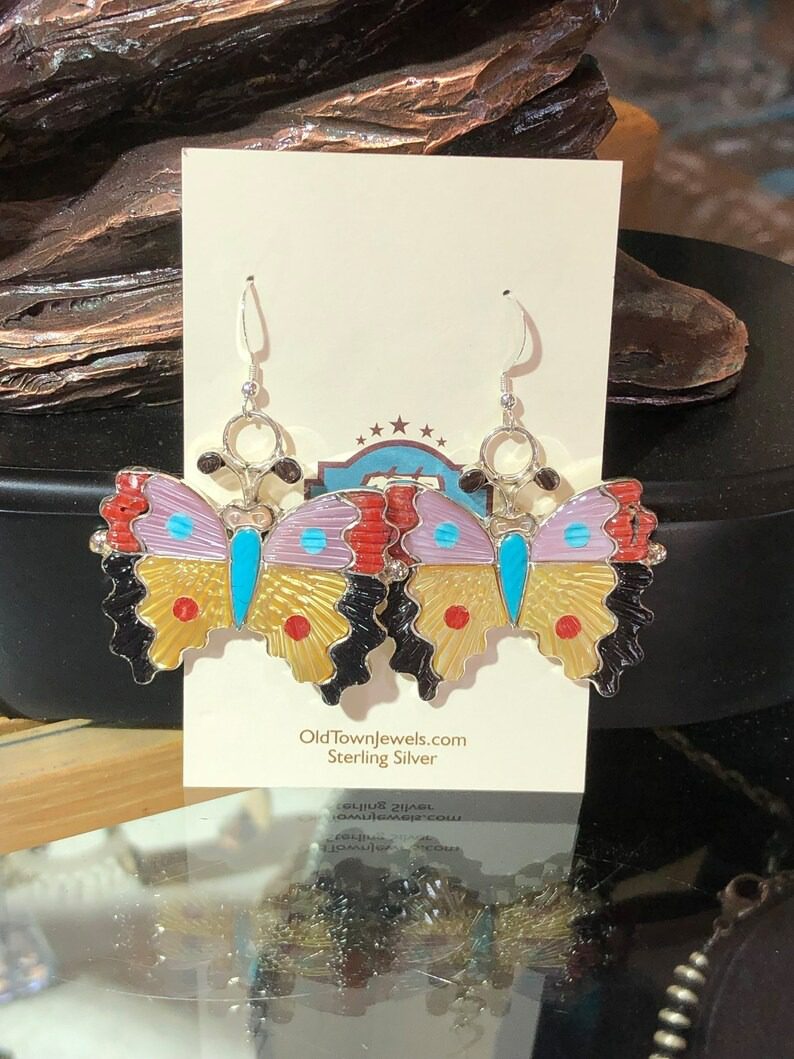 We customize many different types of jewelry including Native American jewelry. We can convert many earrings from one style to another, such as studs, clips, drops, or dangles, you name it!
We can also convert earrings you have inherited or purchased elsewhere. Pending our examination of the actual earrings, the cost for most conversions is very reasonable – just $25.00 plus the cost of the findings, any soldering that might be required, and shipping. We are happy to verify the charge if you would like to email us a photograph first.
We have a multitude of ways we can alter pins and pendants, from bale size and type to function. Let us know what you need, and we will figure out a way to make it happen!
If you love Native American jewelry and bolo ties, you will be happy to know that we can make your ties just as individual as you are! We can build one from scratch, embellish one with fancy tips or ferrules, switch to a bigger cord, or create one from a buckle or pendant.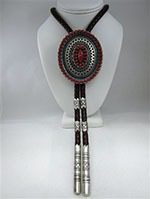 TURN YOUR BUCKLE INTO A BOLO TIE
Are you looking for a bolo tie that just does not exist? Take a fresh look at our buckles. In the hands of our master silversmiths, a buckle can become a great bolo tie!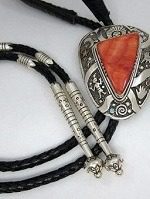 CHANGE YOUR BOLO CORD AND CLIPS
Customize your bolo tie with the features you select! We can change the length, ply, and color of the cord as well as the style of tips and ferrules.
ACCESSORY CONVERSIONS
One of our most popular accessory conversions is to turn earrings into cufflinks. There are never enough choices in Native American cufflinks, so select a pair of earrings in a design you like, and we will convert them for you!
SELECT YOUR STONE
So, you have found the perfect earrings to match your necklace, but they have the wrong color stone. What to do? We have a large selection of stones and shells available and are happy to switch the stones in any piece of jewelry to suit your needs.
We can change the finish of any sterling silver piece from shiny to satin or vice versa. We can also add an "antique patina" to most sterling silver jewelry items and can restore an oxidized (blackened) finish.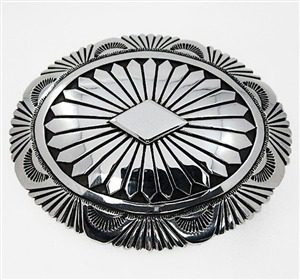 SHINY FINISH
A shiny finish is polished like a mirror and reflects light. It is the most common finish on new jewelry.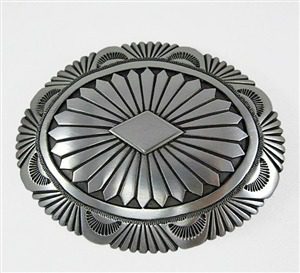 SATIN FINISH
A satin finish appears very soft and "aged" – it is frequently used on Hopi or traditional-style pieces.