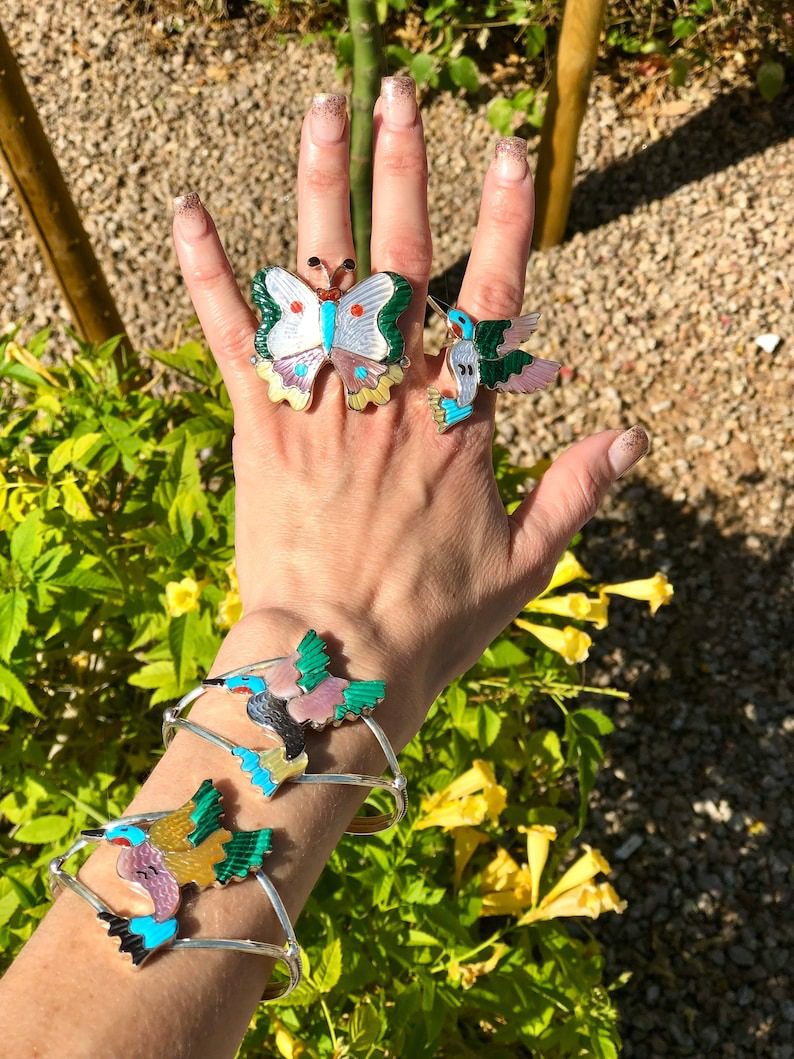 Has your favorite jeweler told you they cannot fix your Native American Indian jewelry? We love honest jewelers! The stones typically used in Native American jewelry, such as Turquoise, Coral, and Mother of Pearl, are very sensitive to the high heat required to solder the Sterling Silver that they are mounted in. The stones are not prong-set and do not easily come out of their settings without a high risk of breakage. Most traditional jewelers have neither the materials nor the expertise to repair vintage and contemporary pieces made by the Navajo, Zuni, and Hopi tribes of the American Southwest. So, thank your jeweler, save your gold and gemstones for him/her, and send your Native American repairs and restoration to us.
Whether your bracelet is broken, have a ring that needs resizing, or have earrings that need to be changed from clip to post, we can take care of that repair with the skill and technique earned from years of experience.
Send an email with a picture of what you need and we will be happy to make suggestions and estimate repair charges.
If your favorite piece of Native American jewelry or other style jewelry has missing or cracked stones, we can replace them. We do not need your original stone, as we have a large selection here to choose from.
We replace inlay, nugget, and cabochon and can cut stones into any size or shape.
Email a picture of your jewelry; we can estimate the repair price for you.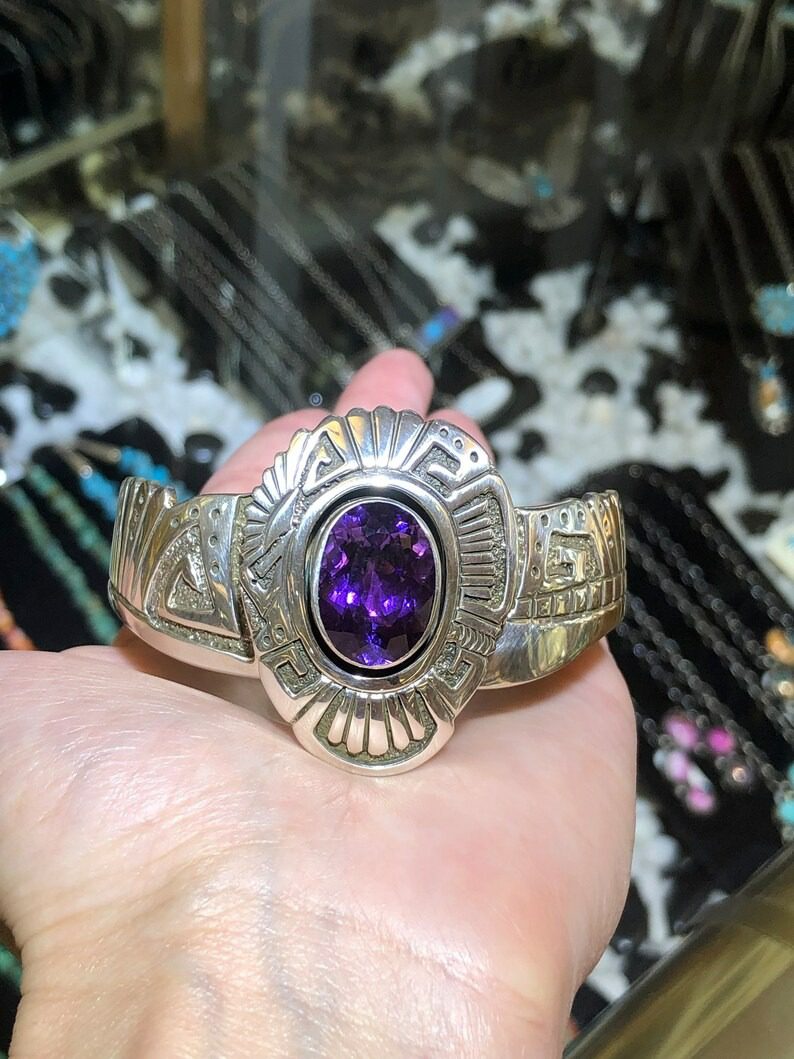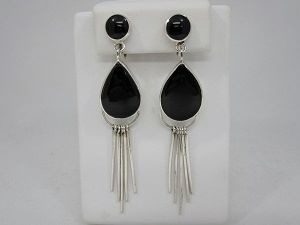 We do all kinds of repairs and restoration to Native American jewelry. Have you lost an earring? We can turn one earring into a pendant, ring, or bracelet for you. Better yet, we can duplicate your earring! Check out these duplicates from our shop. (Hint, the original is on the left in each picture)
Preserving Native American jewelry is very important, and we can help. We do all kinds of repairs and restoration to Native American jewelry. We restring squash blossom necklaces, heishi strands, nugget necklaces, and sterling silver beads. If your squash blossom necklace keeps flipping over while you wear it, it has probably been strung wrong. We can fix that.
We can add stone or silver beads if you are missing any. We can make your necklace shorter or longer or combine several different necklaces into one. We can use leftover beads from your necklace to make earrings or a bracelet. If you have nothing but a bag of beads, we will string them and make them look good!
Our silversmiths are experts at many traditional styles of finishing, such as squaw-wrap and custom silver cones. We can replace worn nylon string with stainless steel wire, braided foxtail wire, or chain. Do not wait until it breaks; send your necklace to us for proper conservatory treatment. Sorry, but we do not restring liquid silver.
Email pictures of your items for an estimate on repair prices, and send your Native American jewelry for repairs and restoration.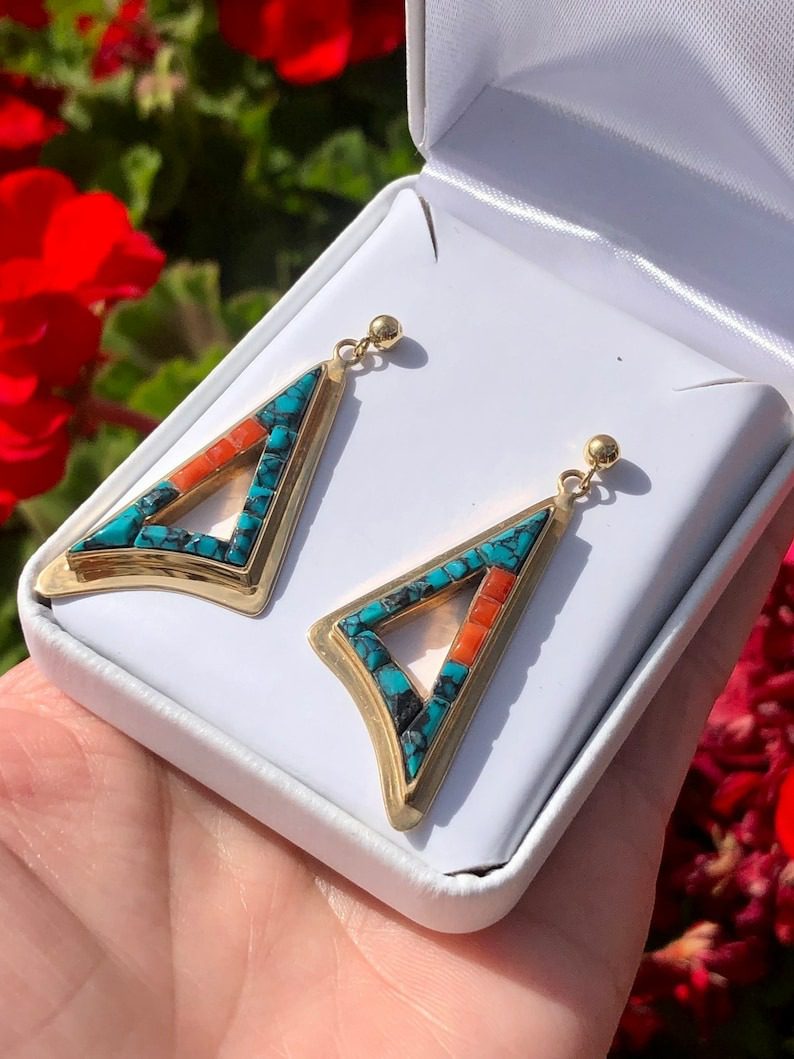 When it comes to cleaning your sterling silver Native American jewelry, particularly when it is set with the semiprecious stones often used in Native American jewelry, prevention is the best policy.
The safest way to clean sterling silver jewelry is to use a soft cloth or glove that has been specifically treated to remove tarnish and grime. We use, sell, and recommend the Rich Glo Silver Jewelry Polishing Glove in our store. We advise that you never dip your jewelry into any kind of cleaner or allow wet or spray cleaners to come in direct contact with your jewelry.
What can you do when you have got a piece that is badly tarnished or shows signs of improper or corrosive cleaning techniques used in the past?
Our Native American silversmiths can clean your tarnished or scratched Indian jewelry to look new. If you prefer, they can gently clean with an eye toward preserving the beautiful patina of age while removing corrosive agents that may cause damage to your jewelry. Email a picture; we can estimate the cost of restoring the finish to your jewelry.